posted on October 31, 2014 at 12:48 PM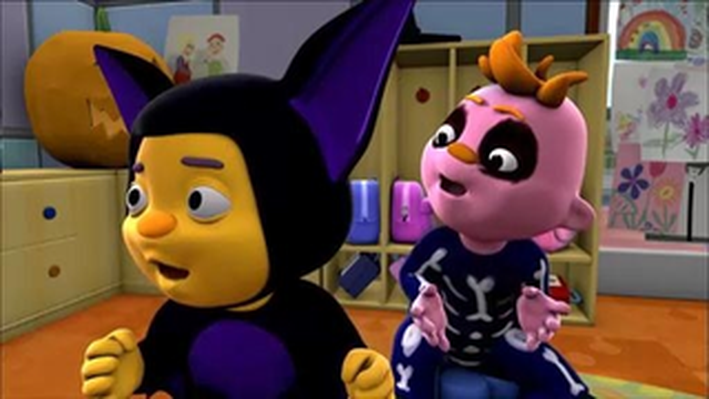 Halloween is today – one of the most fun and festive times of the year for young people! In the spirit of the season, share this resource group from the PBS KIDS series Sid the Science Kid with your class and teach them about some Halloween-related science topics.
Along with Sid, yours kids will investigate how bats are helpful creatures that catch mosquitoes, spiders are expert engineer web builders, cats are leaping aerial acrobats, and skeletons help hold up our bodies! Then your class will watch a Halloween party segment, where the kids investigate how to make icky, gooey green slime. Susie, one of the characters from Sid the Science Kid, ends the day with a special "Halloween Parade" song so the kids can march around and show off their spooky and scientific costumes! Click here to watch.